Why Choose Employee Dental Benefits?
Here are some reasons why it's important to improve employee wellness with the power of a healthy smile!
Save on dental benefits costs:
25%
Savings on all claims paid both in and out of network — the best effective discount in the industry.1
Provide value for your employees:
79%
Of consumers say it is extremely important to have dental checkups.2
Attract, hire, and retain top talent:
88%
Of employees say better health, dental, and vision benefits are factors they consider when choosing a job.3
Delta Dental is the perfect partner for your small business
Delta Dental's nationwide network provides coverage to over 78 million Americans — nearly a quarter of the U.S. population — through 39 Delta Dental member companies servicing all 50 states, the District of Columbia and Puerto Rico. Delta Dental is the perfect partner for your employees' dental benefits needs because we offer:
Trusted experience
Delta Dental serves more than 139,000 groups nationwide, providing dental benefits plans for companies large and small. Our Delta Dental sales representatives are here to help you choose the best coverage for your company.
National access, localized options
As part of the network with the largest number of dentists, Delta Dental companies provide the customized care your employees need and local service for your HR team. Our Premiere Plan provides access to over 75% of oral health providers nationwide, while the Delta Dental PPO includes nearly half of all U.S. dental professionals.
Better service
Because Delta Dental specializes in dental benefits, we are able to help your employees navigate care options and claims processing so that they can achieve optimal oral health. Our representatives are trained to explain out-of-pocket fees, deductibles, waiting periods and other common employee questions.
Providing dental insurance creates a happier, heathier workforce
At work, the health and well-being of your team is key to success. Delta Dental understands the power of a healthy smile, and we help you provide subscribers and their employees with the best dental benefits possible.
Dental plans are critical to employee health and wellness because they:
Help employees stay healthy
Dental plans generally cover 100% of preventive care, including checkups, X-rays, cleanings, and other diagnostic and preventative services. Having dental benefits increases the chance employees will seek out preventive services before an issue creates more serious health concerns, potentially requiring costly procedures. 78% of Americans are more likely to seek preventive or restorative care, if they have dental benefits.5
Protect your employees from high costs through negotiated network discounts
With more than 75% of all U.S. dentists in our network and the largest effective discount on dental services, we make it easy for your employees to get the care they need. The result? More frequent preventive appointments, fewer incidences of major and emergency dental services, and improved overall health.
Boost workplace productivity
Employees with good oral health are more likely to perform well and miss fewer days of work due to oral health problems. 63% of Americans say better oral health helps them feel more confident.6 1 in 5 American adults missed work in 2016 due to oral health concerns.7
Your employees deserve Delta Dental.
And now, you can bundle your dental plan with a DeltaVision® plan administered by VSP® to keep their eyes as healthy as their smiles.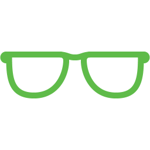 Fill out this form to get a personalized quote
Sources:
1) Ruark Consulting, "2016 Dental PPO Network Study," 7/2017;
2) Kelton, "Understanding the Consumer Pulse," Delta Dental, 2/2017;
3) Kerry Jones, "The Most Desirable Employee Benefits," Harvard Business Review, 2/15/17;
4) "Americans Support Policies That Improve Access To Dental Care," Delta Dental Policy Perspectives, 7/2017;
5) "Fall 2016 Study — Newsworthy Analysis," Delta Dental Plans Association, 10/30/16;
6) Kelton, "DDPA Adult's Oral Care & Well-Being Survey – Newsworthy Analysis," Delta Dental, 2/2016;
7) "Survey Finds Fewer Americans Missing Work Due To Oral Health Issues," Delta Dental, 5/5/17