How to Choose a Dental Benefits Plan
You never know when a toothache might strike – and if you've ever experienced one, you know how important it is to have access to dental care when you need it. Dental benefits are the best way to be prepared for any unexpected problems that might arise.
When it comes to selecting a dental plan, there are several factors to consider in order to find a plan that best suits your business needs. The details can be confusing: premiums, deductibles, and levels of coverage will vary across plans, so it's a good idea to thoroughly review your options. Otherwise, your employees may end up with insufficient coverage or coverage that offers more than they need.
The following steps provide general guidance on how to select the right dental plan for your business.
Selecting the Right Dental Plan: A Step-By-Step Process
Before selecting a dental plan, it's important to do some homework regarding your employees' needs and your budget.
Evaluate Your Dental Needs
Single employees under the age of 30 with good dental health and no history of oral disease may require different levels of coverage than employees in a household of four with two young children. The family of four may have one parent with a history of gum disease, a child who is likely to need orthodontic work, and another child with a history of multiple cavities.
In this case, the likelihood for more frequent visits to the dentist's office and more expensive procedures would indicate that the family of four may need a more comprehensive dental benefits policy option, even if the plan cost is somewhat higher.
Making an effort to understand the needs of your employees will serve as a good benchmark for evaluating policies and anticipating overall costs.
Understand the Different Kinds of Dental Plans
There are several different types of dental benefit plans. Each will work differently in terms of out-of-pocket costs, benefits, deductibles, and so on. Generally, dental plans are divided into the following categories:
Preferred Provider Organizations (PPO): Dental PPO plans are contracted so that members have access to a network of dentists who accept reduced fees for covered services. This means that members are subject to the lowest out-of-pocket costs when receiving treatment from an in-network dentist. The out-of-pocket cost that members do pay is a designated percentage of the reduced fee, called coinsurance. The plan then pays the remainder.

Dental Health Maintenance Organization (DHMO): A DHMO provides lower cost coverage with a focus on preventive care. Members must use in-network dentists in order to obtain coverage (except in cases that a point of service provision allows them to opt out of the network at a reduced rate of coverage). The dentist network size of an DHMO plan is smaller than that of PPO, but the premium is also much lower, with a higher potential for savings.

Discount Plans: A discount plan allows members to choose from a panel of participating dentists who charge discounted fees for their services. Members pay these fees directly to the dentist at the time of treatment; no paperwork is necessary. Discount plans typically have a lower premium than PPO and Managed Fee for Service Plans.

Managed Fee-for-Service Plans: Fee-for-Service Plans, also known as Indemnity or Traditional Plans, will generally offer the largest network of dental providers to choose from. Similar to a PPO plan, members pay a certain percentage for each service provided by an in-network dentist (this portion is called coinsurance) and the plan will pay the remainder. The percentage will vary based on the service received.
Determine Which Dental Plans are Available in Your Area
You may not have access to all types of dental plans listed above – the plans you can choose from will depend on what's available in your area.
Know What's Covered by Each Dental Plan
Once you have a solid understanding of the types of dental benefit plans available in your area, you can begin to conduct deeper research into the details – such as covered procedures, waiting periods, and annual limits.
Creating a list of pros and cons can help guide you through the decision-making process. Consider the following questions when evaluating your options:
What is the annual maximum limit, if any? This refers to the total amount the plan will pay for the benefit period. Is there a waiting period? This refers to the amount of time you must wait after purchasing coverage to be able to access your benefits.
What are the differences between in-network and out-of-network dental visits in terms of coverage? In other words, are you able to receive coverage, whether full or partial, when visiting an out-of-network dentist?
Many cosmetic procedures (such as teeth whitening), are not covered by most dental plans. If this is important to you, inquire about it before making a final decision.
Think About Network Size
Each type of dental plan will have a different sized network (meaning the contracted dentists who are enrolled with the plan) to choose from. If you live in an area where there are relatively few dentists nearby, then network size may be a critical factor.
In addition, you may want to find out whether the current dentists used by your employees are covered by the plans you're researching. Be aware they may have to pay more out-of-pocket to continue seeing their existing dentist if he or she is out-of-network.
Luckily, Delta Dental has the largest network of dental providers in North Carolina and the country, so this is less likely to be an issue than with other carriers.
Consider the Costs and Your Budget
Different dental benefit plans will work differently in terms out of pocket cost. PPO is the most attractive plan because it balances between cost and access to care.
To determine which dental plan makes most sense for your business budget, spend some time calculating important factors like:
Premiums (monthly vs annual)
Deductible (if applicable)

Annual maximum
Choosing the right dental plan for your business can be intimidating, but it's not difficult – so long as you've done your homework. Don't rush into the decision: Instead, take time to evaluate employee dental needs, your budget, and anticipated level of care. Arming yourself with the facts will help employees avoid unwanted surprises when it comes to reimbursement and out-of-pocket expenses.
Your employees deserve Delta Dental.
And now, you can bundle your dental plan with a DeltaVision® plan administered by VSP® to keep their eyes as healthy as their smiles.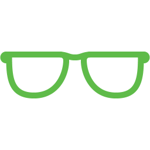 Fill out this form to get a personalized quote