The Value of Dental Benefits for Your Business
85% of Americans believe oral health is very or extremely important to their overall health, according to a survey from Delta Dental1, and about 78% have dental coverage2. When you consider the overall value of dental benefits, it's easy to understand why.
It makes dental care more affordable for employees.
While it's vital to brush and floss regularly, it's also necessary to supplement efforts with regular professional care. Because dental benefits focus on prevention, many services such as preventive check-ups and cleanings are usually covered at 100 percent. Dental benefits also help reduce out-of-pocket costs for many procedures by sharing the cost. Without a dental plan, your employees would be responsible for the full cost of treatment.
Delta Dental helps your employees save even more money because we negotiate lower fees with our in-network dentists. With 3 out of 4 dentists participating nationwide, it's easy to find a dentist in our network.
See how much dental benefits can save employees on dental care costs.
In these examples, each person in a family of four makes two preventive visits and has a cavity filled over the course of a year. Compare the costs for a family without benefits to those who have it:
*Dental service fees are for illustrative purposes only. Premium rates are dependent upon your location and your plan type. See you plan for specific information.
** Preventive coverage may vary.
Employees are more likely to avoid future dental problems.
When employees schedule regular preventive checkups, a dentist can detect problems early. This can help avoid more costly and complex procedures, like crowns and root canals, down the road. In fact, for each dollar spent on preventive services, it is estimated that $50 or more is saved on more expensive procedures3.
Employees are more likely to get the care they need.
Those with dental benefits are almost twice as likely to get preventive care as those without it4. And people who develop more complicated oral problems are more likely to skip needed treatments due to cost if they don't have dental benefits5. Mostly untreated, often preventable, oral diseases result in more than 2.1 million emergency room visits nationwide each year6.
It can help your employees save time.
Many dental insurance companies offer time-saving tools to make it easier to use your benefits. For instance, Delta Dental provides resources that make it easy to find a local dentist, estimate the cost of a procedure before seeing a dentist, and managing dental benefits online or through the mobile app.
It's good for overall health.

Research shows that oral care is not just good for the smile, it also has a positive effect on overall health. Studies have shown that oral health complications can be associated with an increased risk of heart disease and many other health conditions, and also exacerbate diabetes, according to the National Academy of Medicine.
During an oral exam, dentists can potentially detect signs in the mouth of more than 120 diseases including heart disease and diabetes. This can lead to earlier, less costly and even life-saving treatment8,9.
Also, when oral diseases go untreated, it can lead to problems with eating, speaking, learning and productivity for your employees10.
Dental benefits make it much easier to protect everyone's oral and overall health by helping to get the care you need while saving money.
Your employees deserve Delta Dental.
And now, you can bundle your dental plan with a DeltaVision® plan administered by VSP® to keep their eyes as healthy as their smiles.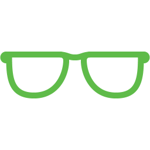 Fill out this form to get a personalized quote
Sources:
1. https://www.deltadental.com/us/en/about-us/press-center/2018/americans-still-wish-they-saw-their-dentist-more.html
2. 2018 National Association of Dental Plans Dental Benefits Report
3. The whole tooth of helping low-income patients with 'Teledentistry', PBS
4. https://www.deltadental.com/us/en/protect-my-smile/dental-benefits/dental-insurance/the-value-of-dental-insurance.html
5. Cassandra Yarbrough, Kamyar Nasseh, Marko Vujicic, "Why Adults Forgo Dental Care: Evidence From a New National Survey." Health Policy Institute Research Brief. American Dental Association. 10/2014; Thomas Wall, Kamyar Nasseh, Marko Vujicic, "Most Im¬portant Barriers to Dental Care Are Financial, Not Supply Related." Health Policy Institute Research Brief. American Dental Association. 10/2014
6. From the Emergency Room to the Dental Chair, ADA
7. Advancing Oral Health in America, The National Academies of Sciences, Engineering, Medicine
8. U.S. Surgeon General Report on Oral Health 2000 – Chapter 3 – Diseases and Disorders
9. Application of the international classification of diseases to dentistry and stomatology : ICD-DA. World Health Organization 1995
10. U.S. Department of Health and Human Services